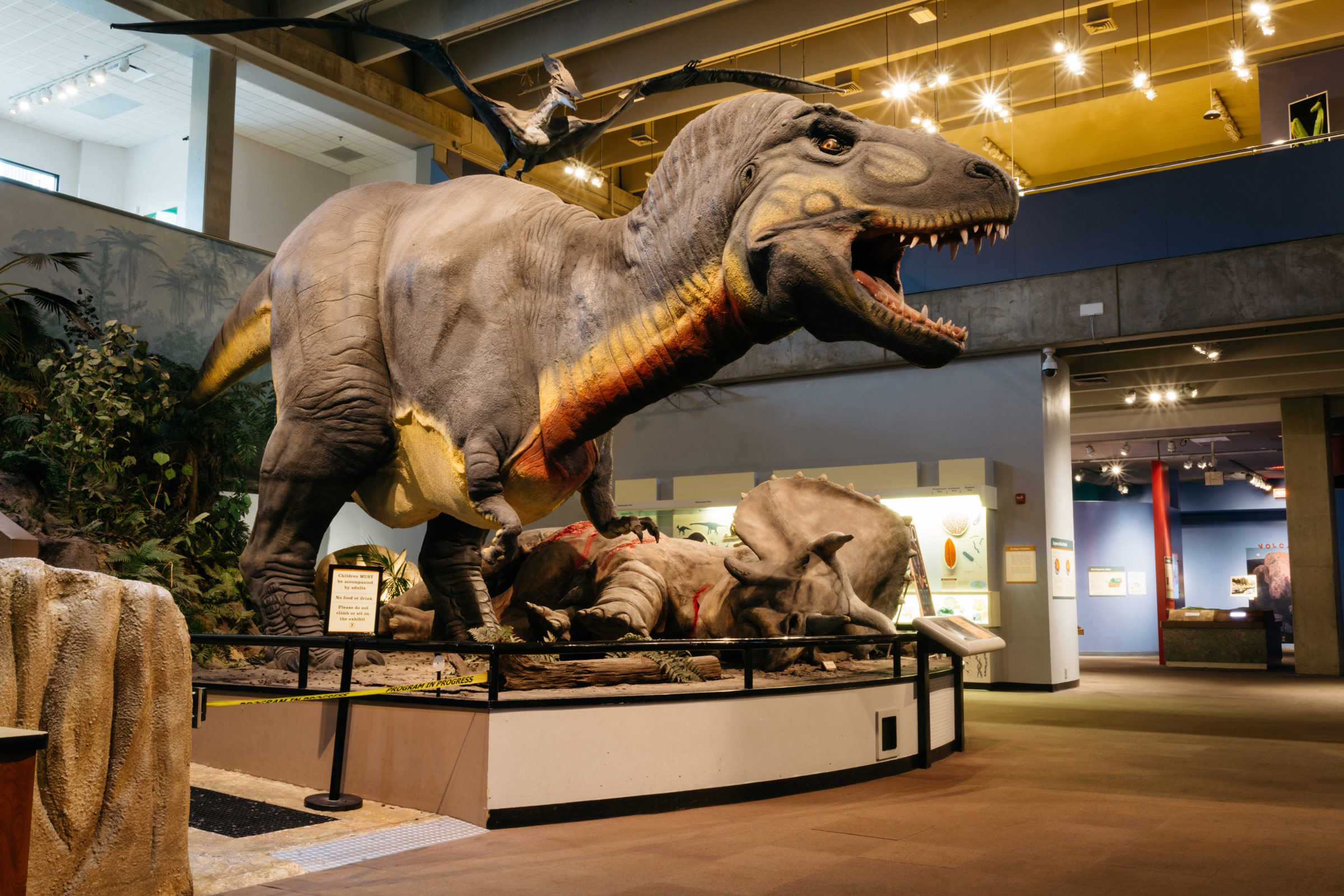 The Saint Louis Science Center has a wide variety of exhibits that is constantly changing. Right now at this moment the highlighted exhibit is called Dinosaurs Unearthed. This exhibit is the largest exhibit that Saint Louis has ever hosted and it is filled with many different unique items. In this exhibit you will see fossils of dinosaurs, feathered covered dinosaur models, many life like sculptures. The exhibit will create a feeling that will transform you mind and make you feel as if you are actually in the same time period of the dinosaurs. This exhibit will excite your young children with animatronic life size dinosaur replicas. This exhibit is not included in the normal free admission to the Saint Louis Science Center but it costs $12.50 adult non member and $10.50 child non member.
The Saint Louis Science Center does have many great exhibits and hands on experiements that are included in the free admission to keep your whole family busy. You have to pay to park but other than that your whole family can get in free and have fun for the whole day. In the discovery room of the science center you can go and take your young children ages 3-7 to be young scientists. Children get to experiement with different properties like magnets, water experiments. The discovery room is great for the whole family to come together and discover nature and the world around us.
Don't forget to check out the Omnimax theater within the science center. This theater is not like your normal movie theater it is unique and one of a kind. You have to pay for this experience it is not included in the free admission. It is free for members but non members pay $8.00 adult and $7.00 child or senior. The Omnimax theater is different because you do not just look straight forward like a normal movie theater does but you lie back in your seat. And then the movie turns on and it is all around you and above you on the dome shaped ceiling. This will make you feel as if you are running with the zebras in the African plains or flying through the air with the stars like an astronaut. This experience is well worth the money and lots of fun, I took my 8 month old in it and he actually loved it.